You'll have fun learning the basics of improvisational theater (acting) in a small, relaxed iimprov class. Classes are taught through classic theater games. The games make learning improv fun and easy. Each game works on skills that will make you more comfortable and focused. In the process of playing these simple, yet powerful games you'll find yourself laughing and having fun. No prior experience is necessary. The games will unleash your innate acting ability. Class size is limited to provide each student more personal attention.
Seven reasons to take Pan's Theater Games Improv Acting Class
You want to have fun

You want to meet new people

You want to develop your talent and skills

You want to become less self conscious

You want to explore theater and acting

You want teachers that remember what it is like to be a beginner

You want plenty of personal attention and practice time
About Pan Theater's Theater Games Acting Classes:
We focus on an improv theater games as training for the stage and life. There is no need to be funny and no pressure to make people laugh. Our approach is organic. Our improv acting classes will make you faster on your feet, more relaxed on stage (and in life), and a stronger performer. You'll also have fun and laugh.

Essentially, we focus on creating live theater the same way you live life - without a script. A well-done scene is one where no one would believe the work wasn't scripted. We know this class will change your life.


Pan has been described as a warm and comfy place to spread your improv wings. Read the class reviews on the right to see class alumni have to say >>>>>>>>>>>>>>>>>>>>>>>>
Pan classes are: fun, exciting, and a great way to meet other people interested in the performing arts.


"Pan performers gain confidence in themselves and their work. They gain a willingness to take risks and make mistakes. A Pan performer will say yes, and try a new approach, style or way of doing things without resistance or letting fear overcome them. "


2014 Classes: March Classes

4/13 - Sundays 3pm to 5pm | 4 sessions

For class related questions call: 415-724-2433

Specifics: 4 sessions - plus bonuses below:
Bonus 1: 4 free sessions to the Improv Dojo (a $80 value).
Bonus 2: four free tickets to Pan shows while in class (a $40 value).

If you are thinking of taking the class with a friend - call us for our bring a friend special.

Class size is limited. Use the Eventbrite form below to register. Click your preferred class date, your preferred payment method and get your Theater Games class ticket.
If you prefer to register by check mail the class fee to: Pan Theater, 2135 Broadway, Oakland, CA 94607. Include a note with your contact info and class session.
Class Fee: Early Registration $135 . Late Registration $199.

Theater Games Improv Acting Class
" I didn't think I could do improv, playing theater games made it easy and fun."
Heidi Parker
"I loved the Theater Games class with David. I felt comfortable and free to play, and have since discovered that I also got a very good foundation in improv. It has helped my acting immensely." Rebecca Northen
"Taking Theater Games at Pan Theater was one of the most playful fun things I've done in my adult life."
Ralph Thomas
"I thought Theater Games was amazing I had so much fun and I recommend it. The class is GREAT!
Amy Roiland
Class refund policy (2014 only):
We offer a 100% class refund prior to the second class meeting. If for any reason you decide not to take the class prior to the second class session all class fees are refundable. Class fees are not refundable once the second class starts. You may apply fees to a later session for yourself or a friend.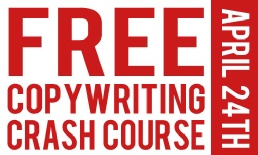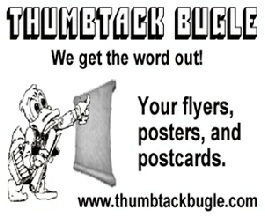 Do you need to get the word out?
The Thumbtack Bugle offers postering, flyering and marketing services in SF and the East Bay.
www.thumbtackbugle.com
Pan Theater | 2135 Broadway, Oakland, CA 94612 | ph: 415 724-2433 | email Pan Theater